International: Ukraine
---
567
Q. How on the whole do you feel about Ukraine?
Ukraine; Russia; international relations; energy; security; trade; CIS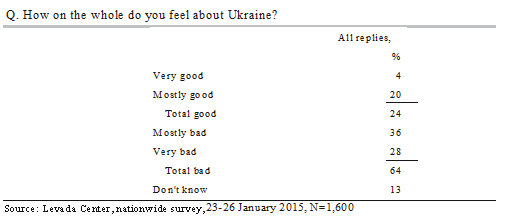 ---
632
Q2. With which of the following statements about relations between Russia and Ukraine would you most agree?
Russia; Ukraine; relations; independence; integration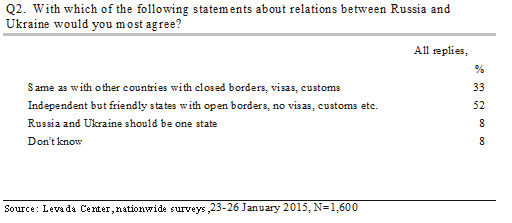 ---
634
Q3. Which candidate in the Ukrainian presidential election do you think would be better for Russia's interests?
Russia; Ukraine; relations; independence; integration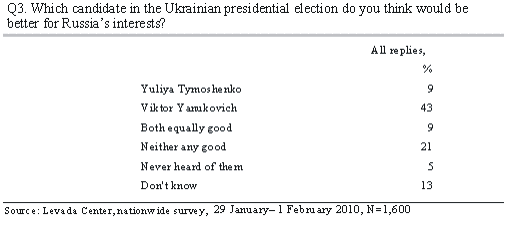 ---
Top of Page