Security
---
565
Q. How would you assess the situation in the North Caucasus (in Chechnya, Ingushetia, Dagestan, and other national republics of that region)?
political situation; Chechnya; terrorism; islamism; instability; separatism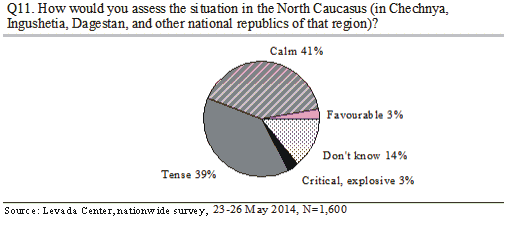 ---
161
How do you relate to the possible separation of Chechnya from Russia?
Chechnya; separatism; independence; Russian Federation; territorial integrity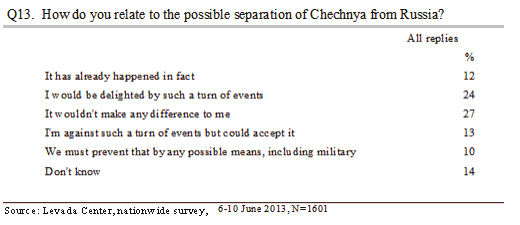 ---
169
Do you consider that it is necessary to continue military action in Chechnya or begin peaceful negotiations with the Chechen leadership?
Levada Center, Nationwide Survey, February, 2007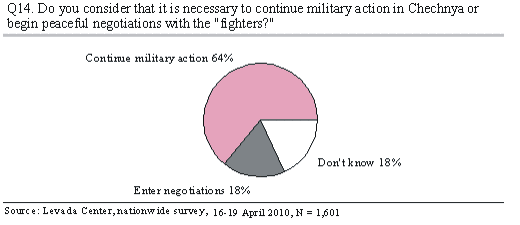 ---
662
Q. Do you think that it is possible to stabilize the situation in the North Caucasus, to restore order and peace?
North Caucasus, order, peace, Russia, conflict zone, Chechnya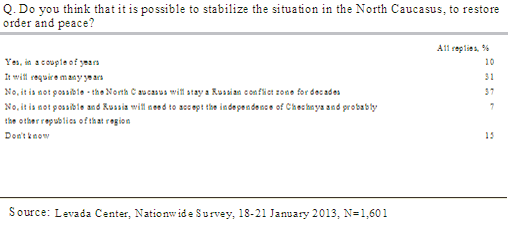 ---
Top of Page