Presidential performance
---
202
On the whole do you approve or disapprove of the performance of
performance, approve, disapprove, Putin, Government, Russia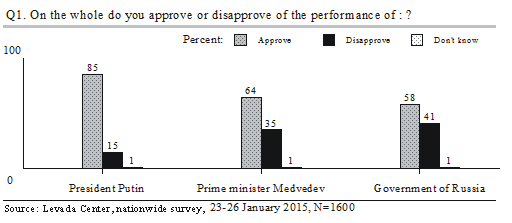 ---
067
What marks on a scale of 1 (lowest) to 10 (highest) do you give to the performance of
performance, marks, scale, Putin, Fradkov, prime minister, Levada Center, 1-22 January, 2007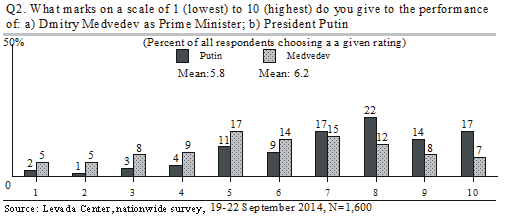 ---
523
Q3. Do you think the \"vertical of power\" when all problems are solved according to commands from the Kremlin and the infuence of the government, Duma and parties is minimal, does more good or more harm?
vertical; Kremlin; executive; authority; centralization; federalism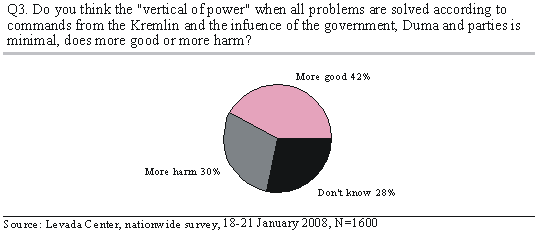 ---
526
What do you think people surrounding Putin are concerned with more: the problems of the country or their personal material interests?
Putin; leadership; national interest; personal interests; corruption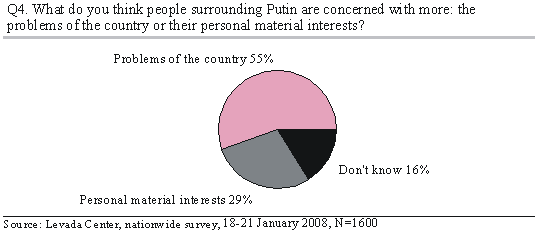 ---
107
Do you think that the present authorities will in the near future be able to make any changes in the situation of the country?
authorities, near future, changes, situation, country, Levada Center, nationwide survey, 19-22 January, 2007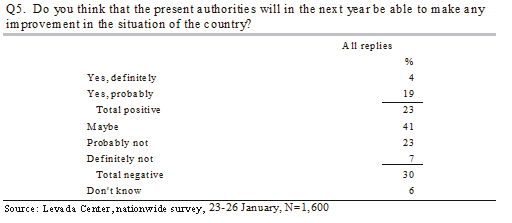 ---
222
Do you think that the level of stealing and corruption in the country has changed since Putin was elected President by comparison with what it was during Yeltsin\\'s period of rule?
stealing, corruption, Putin, Yeltsin, Levada Center, nationwide survey, 8-12 December 2006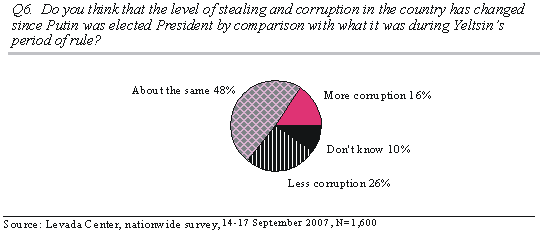 ---
540
A) In whose hands do you think real power in this country lies?
Putin, Medvedev, president, power, rivalry, constitution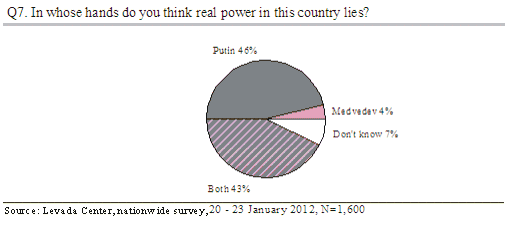 ---
270
Q. Which words would you use to describe your attitude to Vladimir Putin? Dmitry Medvedev?
Putin, Medvedev, presidency, attitude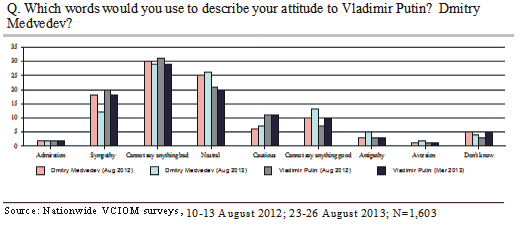 ---
Top of Page