Presidential performance
---
202
On the whole do you approve or disapprove of the performance of
performance, approve, disapprove, Putin, Government, Russia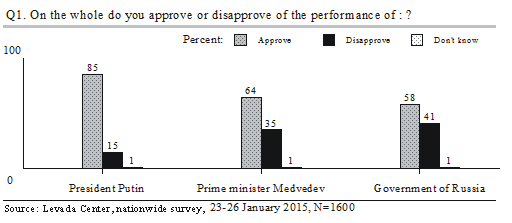 ---
067
What marks on a scale of 1 (lowest) to 10 (highest) do you give to the performance of
performance, marks, scale, Putin, Fradkov, prime minister, Levada Center, 1-22 January, 2007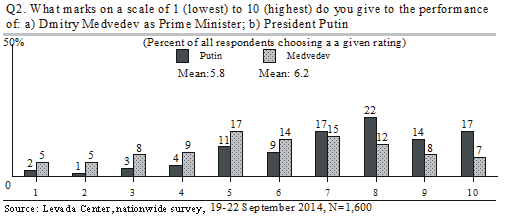 ---
107
Do you think that the present authorities will in the near future be able to make any changes in the situation of the country?
authorities, near future, changes, situation, country, Levada Center, nationwide survey, 19-22 January, 2007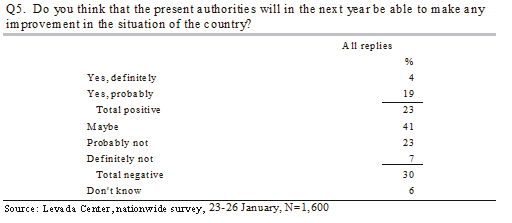 ---
025
If a new presidential election was held next Sunday, which candidate would you be most likely to vote for?
presidential, election, Sunday, candidate, vote, Levada Center, 16 - 19 February 2007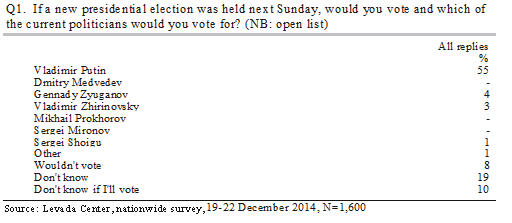 ---
689
Areas in which Putin was least successful
Levada Center, Nationwide Survey, Putin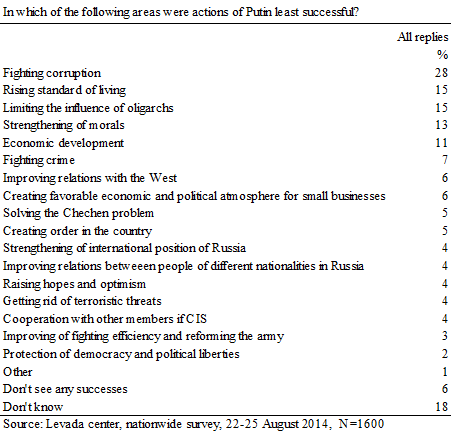 ---
540
A) In whose hands do you think real power in this country lies?
Putin, Medvedev, president, power, rivalry, constitution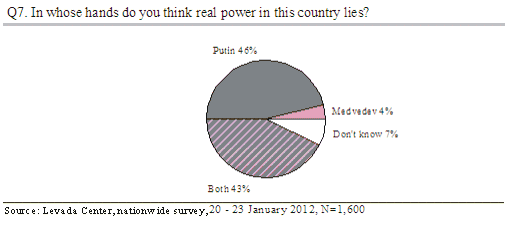 ---
270
Q. Which words would you use to describe your attitude to Vladimir Putin? Dmitry Medvedev?
Putin, Medvedev, presidency, attitude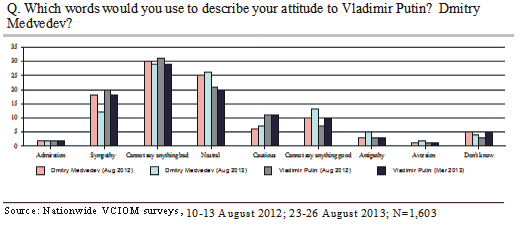 ---
Top of Page